Meze
A selection of hot and cold meze, freshly made every day.
Soup of the day 5.00
Please ask a member of our staff for today's daily soup
Cold Meze
(Cold Starters)
Hummus (V) 4.75
Mashed chickpeas, blended with tahini, olive oil, lemon juice & garlic.
Tarama (V) 4.75
Freshly prepared cod roe (fish roe paste)
Cacik (V) 4.75
Diced cucumber mixed in garlic yoghurt with fresh mint.
Shak shuka (V) 4.75
Fried aubergine and potato mixed with pepper and tomatoes
Baba ganoush 4.75
Coal-roasted aubergine mixed with grilled peppers, yoghurt, tahini, olive oil & lemon.
Stuffed vine leaves (V) 4.95
Vine leaves stuffed with rice, turkish dried grapes & dill.
Feta cheese (V) 4.45
Feta cheese with fresh tomatoes and virgin olive oil.
Mixed olives & almonds (V) 4.25
Mixed black and green olives with virgin olive oil, mixed herbs & almonds.
Avocado prawn cocktail 5.95
Baby prawns over mixed leaves topped with tomato, lemon juice, olive oil & homemade cocktail sauce.
Mix cold mezes 12.45
Hummus, tarama, cacik, shak shuka, baba ganoush & stuffed vine leaves.
Halloumi (V) 5.95
Char-grilled cypriot cheese with nigella seeds, honey & pomegranate dressing.
Falafel (V) 5.45
Deep fried patty balls made from broad beans, chickpeas, vegetable fritters & herbs. Served with hummus.

Mücver (V) 5.45
Fritters made with mixed courgette, feta cheese, eggs & mint. Served with yoghurt sauce.
Potato soufflé (V) 5.45
Crispy half potato skin, mashed potato, cheddar cheese served with sour cream.
Warm avocado (V) 6.45
Half avocado filled with red & green peppers, porchini mushrooms served with cheddar cheese sauce.
Garlic mushrooms (V) 5.45
Pan fried whole mushrooms blended with fresh garlic and herbs, served with melted cheese.
Hummus kavurma 6.95
Hummus, topped with pan fried, marinated chopped lamb & pine nuts.
Prawn caserole 7.45
Pan fried mixed prawns with tomato, peppers, garlic blended with butter. Served with cheese on top.
Sucuk 5.95
Char-grilled, turkish spicy garlic beef sausage.
King Prawn 7.50
Pan fried king prawns with butter, garlic, fresh tomato, lemon juice & white wine.
Calamari 5.95
Deep fried fresh squid rings with homemade tartar sauce.
Sigara borek 5.45
Deep fried filo pastry rolls with feta cheese & dill. Served with sweet chilli sauce.
Imam bayildi (V) 5.95
Deep fried aubergine stuffed with onions, tomato, peppers, garlic & turkish dried grapes. Served with feta cheese on top.
Kuru dolma (V) 5.95
Sun-dried mix vegetables stuffed with a mixture of rice and bulgur. Served with tomato sauce on top.
Chicken liver  5.95
Pan fried chicken liver with butter & herbs, served with marinated red onions.
Halloumi & mushrooms (V)6.45
Pan fried, small cut halloumi with mushrooms, garlic & herbs.
Chicken wings 5.45
4 pieces of charcoal grilledchicken wings, blended with cayenne pepper sauce.
Mix Hot Mezes (for 2 persons) 13.95
A platter with 2 pieces of each: sucuk, halloumi, falafel, calamari & sigara borek
Mix Hot Mezes (for 4 persons) 23.95
A platter with 4 pieces of each: sucuk, halloumi, falafel, calamari & sigara borek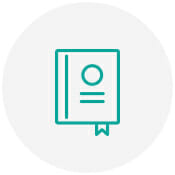 Book a table online
We offer an online booking facility, so your table is confirmed instantly